Centennial Trail
The Centennial Trail is named to coincide with the dedication in 2012 with the one hundred years of New Mexico Statehood.
This trail development was one, if not the most difficult, to complete due to the many various owners of land along the river corridor. Several owners back in 2008, said "absolutely no way will we give you access." Alan Stanco was the first to agree to allow passage, followed by Cara Martin, and the Patterson Family. One hold out remained, Johnny Dollar. The City, after long conversations to persuade him, condemned a twenty foot easement behind his business property. The connection was made and trail improvement with lighting and fencing from the Broadway Bridge to Boyd Park was completed.  Click the image below for its location on Google Maps.
More Enhancement Projects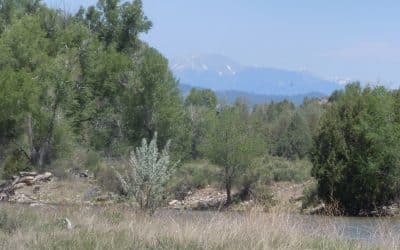 The River Reach Foundation has recently been asked to study the feasibility of acquiring a National Water Trail (NWT) designation on portions of the Animas and San Juan Rivers here in the Four Corners. The National Water Trails System was recently established as a...
read more